The Essex County Estate Planning Council
---
A Letter From Our President, Brian Eddy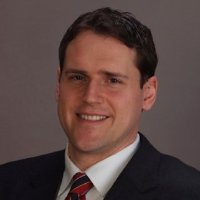 Dear Essex County Estate Planning Council Members,
Welcome to the 2016-2017 membership year. I am honored to serve as this year's ECEPC President and I anticipate a successful season of educational events, networking and camaraderie.
First, I'd like to acknowledge the leadership of our immediate past president, Ed Cahill. Under Ed's leadership, the Council made great strides in improving our educational programming and implementing many best practices on our Board, which helps us to better serve you, our members.
The mission of the ECEPC is to provide educational and networking opportunities that aim to build and strengthen relationships among its members. I'd like to thank those who serve on our Board of Directors, both past and present, for working to achieve our mission and contributing to the continued success of our Council. Like past Boards, the 2016-2017 Board is an enthusiastic and intelligent group of dedicated volunteers who are committed to increasing member satisfaction and creating a greater public awareness of the Council so that we can sustain and grow the organization and our services, not only for our members, but also for the greater community. Read more
---
News and Updates
Attention Members:

If you have not

renewed your membership for the 2016-2017 membership year, your name may be removed from our active member list. If you would like to insure that your membership does not lapse, please renew your membership today.

Attention Perspective Members:

Have you thought about joining the Essex County Estate Planning Council, but weren't sure it was the right fit for you? If so, attend your first meeting - free of charge! Network with others in your field and find out what the ECEPC is all about. Then, submit your application for membership and start enjoying the benefits of being an ECEPC member!
For all the latest Council news, events and happenings, please be sure to visit our blog, ECEPC News.
The Essex County Estate Planning Council is pleased to announce that YMCA of the North Shore is our Elite Annual Sponsor for the 2016-2017 membership year! We encourage all of our members to visit them online to learn about all of the services they offer to residents of the North Shore.
---
​New Members
Yasmeen N. Kouki, CPA

,

Moody, Famiglietti & Andronico LLP

Barry J. Marsolais

,

Money Concepts, FPC

Joblin C. Younger,

Law Office of Joblin C. Younger, PC
---
Other Announcements
Would you like more exposure for your business? Become an ECEPC Event Sponsor and spread the word. Visit our "Our Sponsors" page to view a list of recent sponsors.
The Essex County Estate Planning Council always welcomes new members. If you or someone you know is interested in becoming a member of the ECEPC, please download our Membership Application and visit the Council Information page for details on your membership options.
---
Resources
The Journal of Estate and Tax Planning
Read the latest issue of the Journal of Estate and Tax Planning, a publication of the NAEPC.
NAEPC News
Read the latest issue of NAEPC News, which includes valuable information about your member benefits.
---
---