Sponsor Sales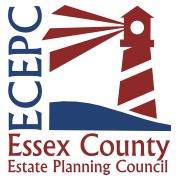 2016-2017 Event Sponsorships
Why should you become an Essex County Estate Planning Council (ECEPC) sponsor?
The ECEPC is a thriving membership organization of local estate planning professionals who gather monthly for networking, educational events and camaraderie. As an ECEPC sponsor, your business or organization will gain exposure to our established and growing membership of attorneys, accountants, insurance and financial planning professionals, trust officers and affiliated professionals. As an ECEPC sponsor, your name will be placed among other local and distinguished companies that have supported the ECEPC and its mission of helping our members work cooperatively to better serve their clients. We have several sponsorship options.

Elite Annual Sponsor: $2,500 – Maximum of 2
An Elite Annual Sponsor receives benefits throughout the membership year. Establishing your Elite Annual Sponsorship before the start of a new membership year (July – June) ensures your business or organization receives maximum benefits.
Placard and notices indicating the sponsorship at the Registration Table for all breakfast and lunch meetings.
You may supply a Representative Greeter at the Registration area.
Notices of sponsorship on each table.
Acknowledgement as Sponsor at Meeting Commencement.
Acknowledgement as Sponsor in email invitation and on Council website.
Speaking opportunity by your representative at the beginning of all breakfast and lunch meetings.
One season's pass for one person's complimentary attendance at all breakfast and lunch meetings.
A membership fee waiver for one member for the 2016-2017 Council year.

Single Event Sponsorships – One per event
ECEPC holds many types of events throughout the year that provide the opportunity for varying levels of sponsorship. Examples include networking events, educational seminars, our year-end tax meeting and the ECEPC Annual Dinner, the Council's signature event.
Acknowledgement as sponsor in invitations for sponsored event.
Logo displayed on ECEPC website.
Signage and handouts (provided by the sponsor) at the sponsored event.
Acknowledgement as event sponsor at program commencement.
Speaking opportunity by your representative at program commencement.
If you are interested in sponsoring an ECEPC event, or would like more information, please contact a member of our Sponsorship Committee.
Rates
Educational Meetings
Sponsor Rate: $500
Year-End Tax Meeting (November)
Sponsor Rate: Available upon request
Annual Meeting (June)
Sponsor Rate: Available upon request