Annual Year-End Tax Planning Meeting
Date:
Tuesday, November 17, 2015
Location:
Spinelli's, Route 1, Lynnfield, MA
Speaker:
Tom Anthony, CPA; George Cushing, Esq.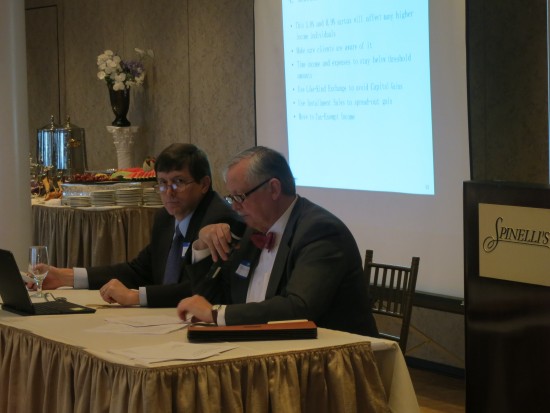 Please join the Essex County Estate Planning Council on Nov. 17, 2015 for our annual Year End Tax Planning Meeting featuring George L. Cushing, Esq., partner with McLane Middleton, PA, and Thomas B. Anthony, CPA, partner with Anthony & Dodge, PC.
Breakfast will be served at 7:30am, followed by our distinguished speakers at 8am.
---
Registration
Registration is required for this event.
Fees are as follows: Members and first-time guests of members, $35; Non-members, $60.
Season passholders are admitted to this event at no additional cost, but should still register online to ensure an accurate head count. Please select the "pre-paid" option when registering.
Online payment is preferred. Members and guests may also pay by check made out to the Essex County Estate Planning Council and mailed five (5) days prior to the event to:
Essex County Estate Planning Council
---
About our Speakers
Thomas B. Anthony is a partner with Anthony & Dodge, PC. Tom's professional career spans 30 years in both private and public accounting. He specializes in corporate taxation, as well as financial and tax planning. His experience with strategic personal and business tax planning and compliance results in an adept ability to pinpoint a client's unique financial and tax issues and create solutions that focus on the most beneficial results.
Tom is a member of the American Institute of Certified Public Accountants and the Massachusetts Society of Certified Public Accountants. He is especially proud of being a founding member of the Hamilton-Wenham Rotary Club in which he continues to be an active member and Secretary. Tom is also a past President of the Essex County Estate Planning Council.
George L. Cushing is a partner with McLane Middleton, PA. Mr. Cushing's practice is focused on estate planning and estate administration, including related income, estate and gift tax planning, tax return preparation, tax controversies and probate litigation involving disputes within families or between individuals over the disposition of property in estates and trusts. His practice also focuses on related areas, including representing owners of closely-held businesses; preparation of Buy-Sell Agreements and voting trust arrangements; preparation of Family Limited Partnerships and Limited Liability Companies; real estate transactions, including nominee trusts; antenuptial agreements; advice concerning retirement plan and individual retirement account decision-making, including tax options relating to retirement and death benefits; advice concerning establishment of tax-exempt charitable foundations in both trust and corporate form; and advice to individuals and trustees concerning the administration of private and charitable trusts and other entities.
George, who was recently honored with the Professional Advisor Award from the Essex County Community Foundation, received his J.D. from Harvard Law School, cum laude, (1970) and B.A. from Harvard College, magna cum laude, (1965). Most recently, George was a partner with K&L Gates LLP in Boston, MA.
---
Sponsored by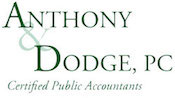 ---