Brown Bag Lunch Meeting: Recent Developments in Estate Planning Practice
Date:
Tuesday, April 26, 2016
Location:
Family Estate Planning Law Group, 6 Kimball Lane, Suite 130, Lynnfield, MA 01940
Speaker:
Vincent E. Bonazzoli, Esq.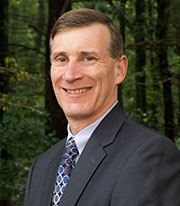 ---
Please join the Essex County Estate Planning Council on Tuesday, April 26, 2016 for a Lunch & Learn event featuring Attorney Vincent Bonazzoli, principal of Family Estate Planning Law Group, who will discuss Recent Developments in Estate Planning Practice.
---
Description
Estate Planning is an ever-evolving practice. Join Attorney Vincent Bonazzoli of Family Estate Planning Law Group as he discusses some recent developments that may affect how you work with your clients to plan for their future. Some of the things you'll learn about include:
Medicaid and Elder Law Planning. In light of the Worcester County Superior Court decision in Nadeau v. Thorn on Dec. 29, 2015 that a home transferred to an irrevocable trust in which the trustee has no right to distribute principal to the donor or his spouse is still an "available asset" since the trust preserved the right of the donor to use and occupy the home, what does this mean for future planning?

Deceased Spouse's Unused Exemption Amount. Learn the basic rules of DSUE, procedures to follow and recent remedies if your client fails to file a timely estate tax return.

New Basis Consistency and Information Reporting and the New Form 8971. Hear a review and learn the latest updates on final forms, filing deadlines and procedures and new federal exemptions for 2016.
---
Registration
There is no charge for this event, but online registration is required.
---
About Our Speaker
Vincent E. Bonazzoli is the principal and sole owner of Family Estate Planning Law Group. He received his J.D. from Suffolk University Law School in `85, and his B.A. in Psychology from Wesleyan University in 1982.
Currently an instructor for Boston University's Certified Financial Planner™ program, Vinnie is a frequent lecturer and national speaker on retirement, estate and Medicaid planning techniques for attorneys, accountants, financial professionals, insurance professionals and the general public. He is also a Practice Advisor for Atticus, Inc., coaching attorneys in building sustainable, profitable law firms and supporting attorneys in achieving balance in their professional and personal lives. He has developed a unique estate planning maintenance program so that his clients' estate and elder law plans are kept up to date. Attorney Bonazzoli is a member of the Massachusetts Bar Association, the New Hampshire Bar Association, WealthCounsel, and the Essex County Estate Planning Council, the latter of which he was President from 2005-2006.
Vinnie and his wife, Paula, reside in Swampscott. They are immensely proud of their two children, Danielle and Matthew.