How the New Tax Laws Will Affect Personal Federal Income Tax
Date:
Monday, February 26, 2018
Location:
Spinelli's, Route 1, Lynnfield
Speaker:
Richelle Maguire, Marcum LLP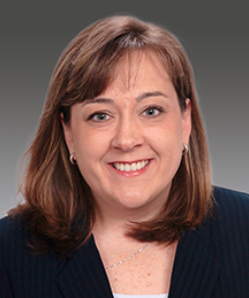 ---
Please join the Essex County Estate Planning Council on Feb. 26 for an educational breakfast featuring Richelle Maguire of Marcum LLP, who will discuss the new tax laws and how they will affect your clients' personal federal income tax.
---
Description
Richelle Maguire will discuss changes to the new federal tax laws and how they will affect your clients' financial future. There are new tax brackets, no more exemptions, changes to deductions and the Alternative Mininum Tax. Richelle will discuss all this and more, followed by a 15-minute question-and-answer session.
---
Registration
Registration is required for this event.
Fees are as follows: Members, $35; Non-members, $60; First-Time Guests of Members are admitted free.
Members who have purchased an all-inclusive ECEPC membership are admitted to this event at no additional cost, but should still register online to ensure an accurate head count. Please select the "pre-paid" option when registering.
Online payment is preferred. Members and guests may also pay by check, made out to the Essex County Estate Planning Council and mailed five (5) days prior to the event to:
Michelle Xiarhos Curran
Essex County Estate Planning Council
P.O. Box 1598
Newburyport, MA 01950
---
About Our Speaker
Richelle Maguire is a Partner in the Boston office of Marcum LLP and a member of its Family Wealth Services, Private Clients, Trusts and Estates and LGBT/Non-Traditional Families practice groups. She has nearly 20 years of experience providing tax services to high-net-worth individuals, trusts, estates and private foundations. As a result of her high-level of personal service and accessibility, Ms. Maguire builds strong relationships with her clients and successfully helps them with tax planning, compliance and consulting; trust, estate and gift matters; and philanthropic planning. Based on her experience and expertise, she serves as a resource for her region on individual, fiduciary, gift and estate tax matters. Ms. Maguire has developed an expertise in working with non-traditional families including same sex and unmarried couples. Subsequent to the Supreme Court ruling in Winsor, Ms. Maguire has consulted many LGBT individuals to help them understand the tax implications and opportunities inherent in navigating the complex and rapidly changing tax landscape of estate, gift and income tax planning in this area. Ms. Maguire works closely with other advisors to insure that planning strategies are identified, implemented and consistent with her clients' financial goals. In her experience, the collaborative approach provides the most value to her clients. Ms. Maguire shares her expertise internally as a mentor to up-and-coming professional staff and trains on topics related to individual, fiduciary and gift tax compliance.
---