How Breaking Bias Can Improve Your Profitability
Date:
Tuesday, April 23, 2019
Location:
Spinelli's Function Facility, Route 1, Lynnfield
Speaker:
Lawler Kang, Founder, League of Allies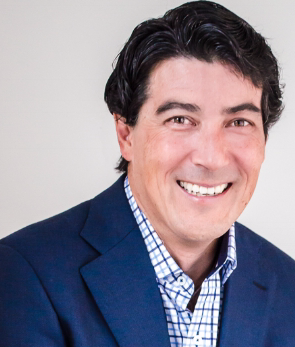 ---
Please join the Essex County Estate Planning Council on Tuesday, April 23, 2019 for "How Breaking Bias Can Improve Your Profitability " with Lawler Kang, founder and CEO of the League of Allies.
---
Description
The League of Allies believes superior performance/alpha returns are generated when people, regardless of backgrounds, can work together on an equal and balanced basis. We call this "inclusive synergy." Unconscious, or unintended, bias implicitly constrains this synergy, and all of us can easily fall victim to it. This session will start by making a business case to set the context, present a tool to help identify biases and will then apply these observations to functions that concern your business' profitability , e.g. client attraction and retention, your employee lifecycle and more.
---
Registration
Registration is required for this event; online payment is preferred.
Members, free; Guests, $45.
Members should select the "pre-paid" option when registering.
---
About Our Speaker
League of Allies is a professional services, product and certification firm, founded by two executives who believe that inclusive synergy is the key to superior returns. We offer executive and board presentations, inclusion/gender lens diagnostic and due diligence products for both operating companies and investors, in-person workshops, online programs/courses and related certifications.
Prior to starting The League, Lawler Kang served in positions such as Chief People Officer in technology companies, Managing Director of a global consulting practice, a variety of executive positions running corporate turnarounds, Principal in an executive search practice and a stint doing M&A strategy consulting. He started his career in a Customer Service position at a Japanese multi-national while simultaneously running a socially responsible import firm out of Yogyakarta, Indonesia.
Lawler has also written two books, Passion at Work (Pearson Prentice Hall), which led to a workshop business servicing firms such as Cisco, HP, Pfizer and Oracle, and most recently the E Ticket, a fictional thriller with 200+ footnotes that has been hailed as being "a groundswell for the next wave of feminism."
Lawler has an MBA in Entrepreneurial Management and Finance from The Wharton School of the University of Pennsylvania and a BA in International Studies from Vassar College. He has three children and lives on the North Shore.
---
Thank you to our Elite Annual Sponsor